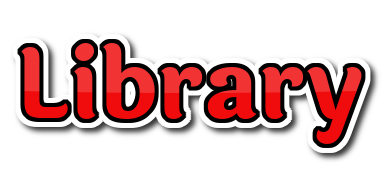 ---
Hours of Operation
Monday - Friday:   7:00 am - 2:30 pm
The Library is currently closed during Break/Recess.
---

Access the ONLINE CATALOG (Destiny Quest) here.
 
---
How Can I Help My Children At School?
Every time a report card comes around
I always hear a familiar sound
Parents who care about their kid's lagging grades
Wondering how they can come to their aid.
"How can I help my children succeed?
They're falling behind. What do they need?"
"Four things," I say, "your kids need to do:
Come to class (be on time), hand in work (on time too),
And top effort is needed if the work's to succeed,
But most important of all, your family must READ!"
"Yes, but what can I do? They must get some A's!
They'll never get far with marks like today's!
They need better makes in Science and Math.
How can I help them go down the right path?"
My answer's the same, "to help them succeed
(I'll say it again) your family must READ!"
Read to them, read with them, read near them tonight
Read magazines, novels, and comics (that's right!)
Read non-fiction, papers, TV captions too
Read something each day, 30 minutes will do.
Read anytime, anywhere, more often is better,
Read homework, school textbooks, the principal's letter.
But whether you buy all your books or you borrow,
Don't put off reading a book 'til tomorrow.
Your children will learn more from reading, that's true,
But they will learn to love books only by watching you.
---